WEBINAR: From Poly Agony To Poly Security
Learn about the FIVE Pitfalls of Open Relationships and How to Avoid Them
The Secure Poly Collective
A risk-free 14-day trial of our expert-guided program for more secure and sustainable open relationships. 100+ hours of workshops presented by Jessica Fern, Elisabeth Sheff, KamalaDevi McClure & dozens of other relationship experts.
Get Immediate Access To Over 100 Hours Of Transformative Poly Related Workshops (Live & Pre-Recorded):
Raise your hand if ANY of these sound familiar...
You get that sick feeling in the pit of your stomach the moment you imagine your partner in bed with someone else, and you're consumed with jealousy and insecurity. You see the benefits of an open relationship, but your body is just not going along for the ride! 

Your partner struggles emotionally with open relating, and you desperately want to help them feel safe. You recognize that you can't just "talk" these emotions away and you don't know what else to do!

You're tired of conflict and endless arguments about dating new people, sexual safety, emotional safety, or rules and agreements, so you start avoiding them altogether!

Perhaps you haven't even opened up yet, maybe just exploring the idea, and already there are so many tense discussions!

Dating as a polyamorous person turned out to be much harder than you expected. After all, who wants to date someone who "basically has permission to cheat''?!

Maybe you've spent time and money with monogamous-trained relationship counselors who frankly don't get you. Sadly, some even insist you go back to monogamy. And getting polyamory help from so-called "poly coaches" online can be sketchy at best, as many are not trauma-informed and their advice can often lead you in the wrong direction.

And what about our monogamous friends and family? How could they possibly help us with our open relationships? We even lost long-time friends over choosing polyamory as our love style. It's can start to feel really lonely!
If you said YES to any of these... you're NOT alone! We've been there, and heck, sometimes we still struggle! But we have had some HUGE breakthroughs, and we're ready to help you go from jealousy & insecurity to THRIVING in Ethical Non-Monogamy!
Here's What You'll Find Inside:
Our community of over 9000 heart-centered members.

100+ hours of pre-recorded and live group coaching sessions

From dozens of open relationship experts, including Jessica Fern, Elisabeth Sheff, KamalaDevi McClure, Kathy Labriola, and more.

The Ultimate Open Relationship Toolkit

Get the tools you need to navigate jealousy and insecurity in consensual non-monogamy!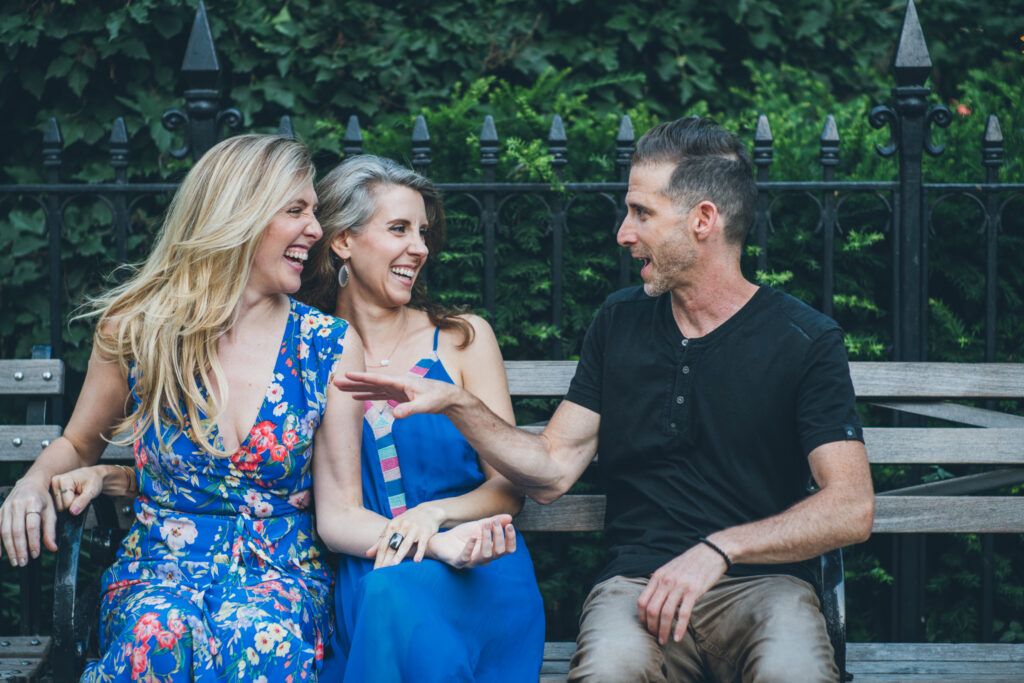 Our new Tantra Sex Ed Series of workshops

Including visual demonstrations of Tantra practices such as lingam massage, yoni massage, and conscious moresomes.

Our preferred poly dating app and connection events

Make new poly friends and find new lovers to date
Our 5-Step Success Path To More Secure Open Relationships:
#1:

If you feel isolated, longing for others who accept your open love style...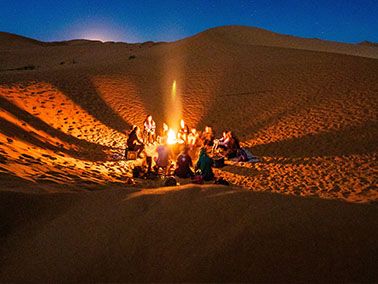 Let's

Expand

Your Poly Community
#2:

If y

ou desire more love but now you're just managing more stress...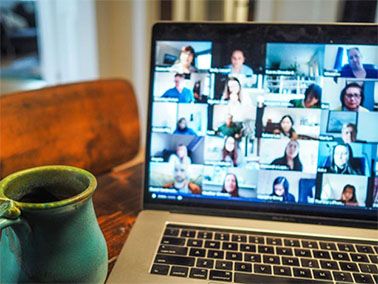 Let's

Empower

You With Critical Tools
#3:

If y

ou get non monogamy but your nervous system is in panic...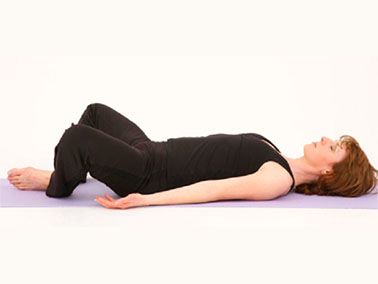 Let's

Begin

Your Trauma Healing
#4:

If you realize that

dating as a poly person can be 

challenging...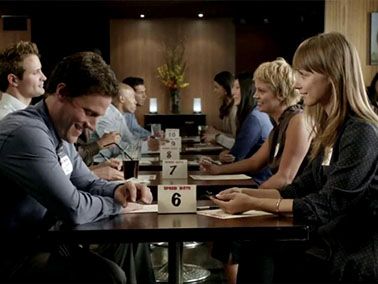 Let's

Explore

New Poly Dating Options
#5:

If y

ou realize that depth of intimacy can get lost with multiple partners...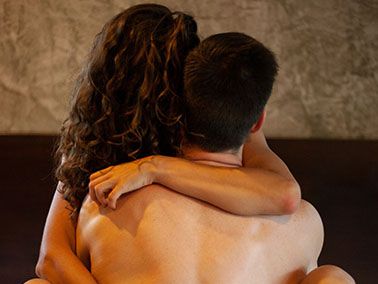 Let's

Create

Next Level Intimacy
Here's how easy this 14-day trial will be:
You'll begin your 14-day trial and gain instant access to over 100 hours of expert workshops.

Your membership includes user access for you +1 partner of your choice.

The Workshops are pre-recorded, so you can study at your own pace. This is NOT a boring course with lots of homework.

Who has time for all that anyway!

You'll grab your free copy of The Ultimate Open Relationship Toolkit

Yours to keep even after the trial period.

You'll join our AMAZING 9000+ member group for ongoing peer support.

You can also join our workshops live, to ask our experts your own burning questions.

These are hands-on, high-touch experiences to help you stress less and love more!
About Your Guides, Lea + Shai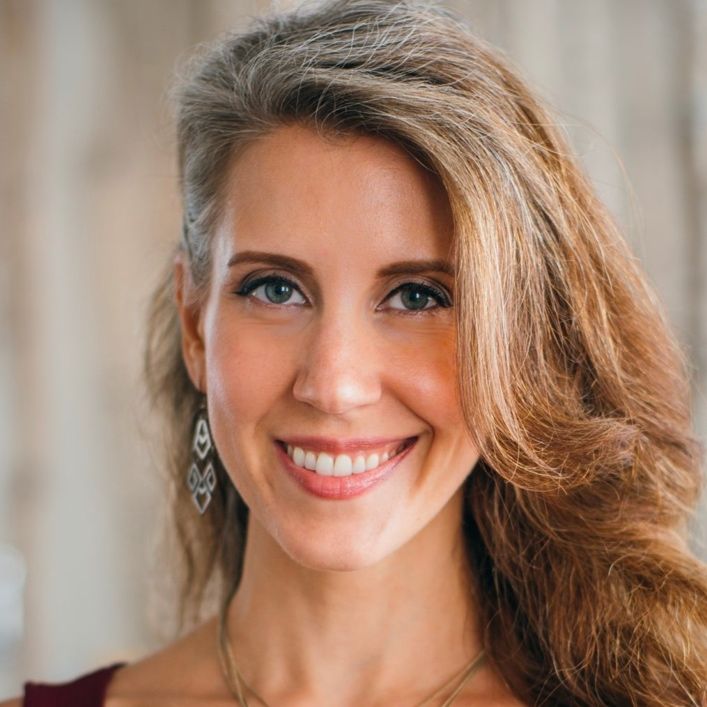 I wasn't exactly designed or prepared for polyamory. But what I really desired from the beginning was freedom.
Something was telling me that this work would be worth it. I knew that I would experience many challenges, but that through the process I would uncover where my discomfort was coming from. That belief led me on a groundbreaking exploration of self-discovery.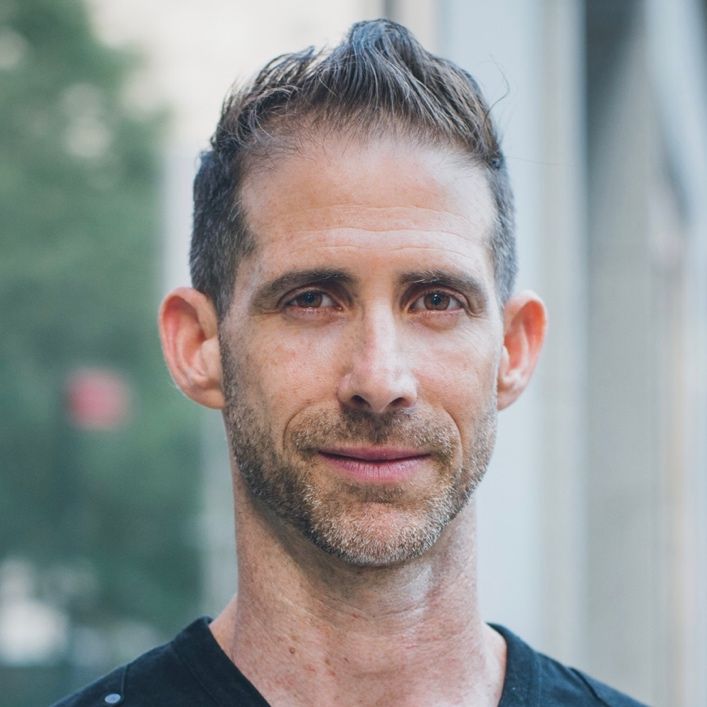 Even though it was hard, opening up my relationship was one of the best decisions I ever made.
The freedom and variety of amazing connections allowed me to grow exponentially. I've grown intellectually, spiritually, erotically, emotionally, and even professionally because of this love style.
Watch Our Feature On National TV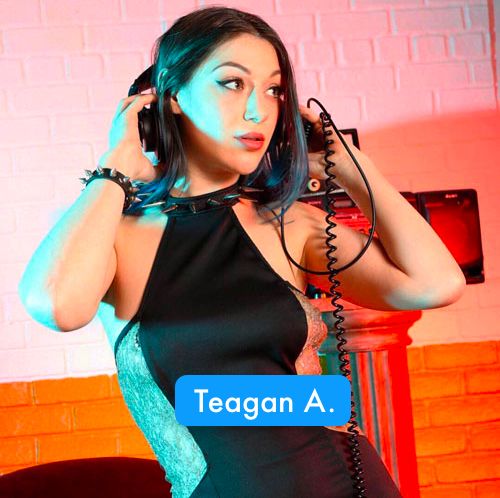 "This program is valuable for anyone looking to consciously explore relationships beyond monogamy. Building a love life that exists "outside the box" can come with many challenges, but sharing and learning in a forum of like-minded hearts have been a healing experience of support and community for me."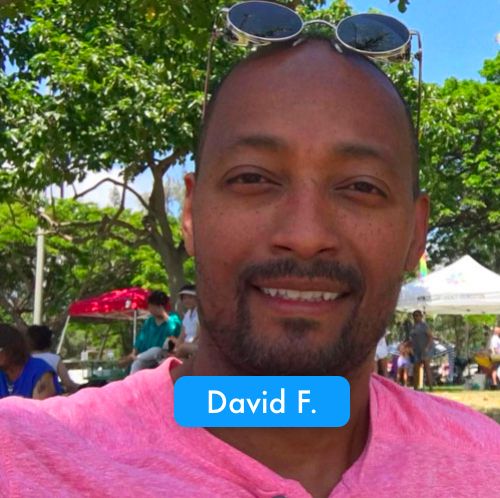 "I had an amazing time attending the Virtual Pleasure Garden. I loved the feelings of togetherness and loving connection that you created, as well as the amazing performers who offered beautiful gifts of flow with so much heart, skill, and sensuality."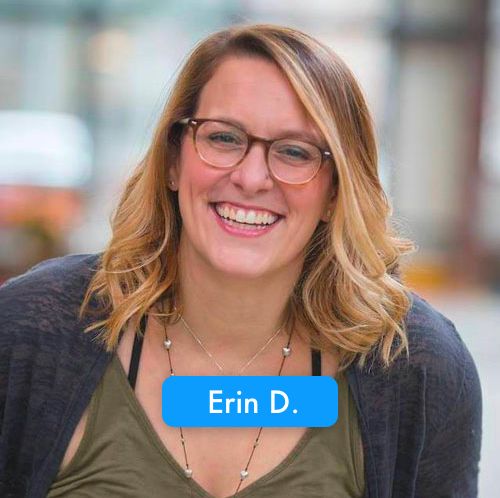 "Leveled Up Love has provided so many people a sacred space to be vulnerable, receive support, and expand their minds on all things love and communication. What the community leaders have created is high-level, conscious, and full of wonderful information that people are so desperately in need of right now."
Daniela's Video Testimonial
Daniela was on the verge of splitting with her partner before learning our conflict resolution blueprint (included in The Ultimate Open Relationship Toolkit)...
In our Secure Poly Collective workshops, you'll discover:
How to End the Endless Poly Fights!
Fights over open relationships can really suck! We're supposed to be loving more, not fighting more! Discover the blueprints to move from open relationship ruptures to repairs much faster, leaving you and your partner(s) even closer than before.
Learn how to get out of your head and into your heart by tapping into an instant state of compassion and empathy you never thought was possible. We will teach you powerful emotional attunement skills.
How to Conquer Jealousy and Find Serenity
Did you know that there are different types of jealousy?! Well, understanding them is key to resolving different emotions and resolving conflicts faster. Those inevitable moments of unexpected jealousy can also lead you to feel shame for not being "poly enough". This can make you feel rather lonely and helpless. We've got your back! We'll empower you with specific open relationship tools needed to help you regulate your own strong emotions when your partner is with someone else and you're in distress.
How to Win at Poly Dating & Create Awesome Group Experiences
Open relationships bring with them some unique dating challenges most are not prepared for. Learn the strategies for dating as a polyamorous person and learn how to manifest conscious group experiences to bring more play and adventure into your relationships.
How to Get a Deeper Sense of Fulfillment from Conscious Open Relationships
Polyamory is not just about more $ex with more people. Ethical Non-monogamy can actually be about deep personal growth, transformative healing, and real opportunities to be in service to others. It's crucial to explore which of your needs are the real driving force to be in an open relationship.
How to Help Struggling Partners with Healing Trauma
Ultimately a poly relationship is only as strong as the "sum of its parts". If one person has not done the prerequisite healing work, then everyone struggles! When all the rationale and talk therapy in the world doesn't move the needle from poly panic to poly security, you'll need to look at deeper past wounds. Explore our workshops focused on healing old wounds, including TRE® (Trauma Releasing Exercises) and Tapping/EFT (Emotional Freedom Technique).
Just imagine for a moment where you'll be after joining The Secure Poly Collective:
Feeling supported by people who really get you…

Putting a focus on healing past trauma...

Exploring new poly dating options…

Deepening your connections through Tantra…
...and actually enjoying your open relationships!
Here's what you'll get in the 14-day free trial:
Immersive Polyamory Group Coaching Sessions

Explore Poly-related workshops with Expert Polamory coaches, therapists, experts, and authors Jessica Fern, KamalaDevi McClure, Elisabeth Sheff, Derek Hart, Francesca Gentille, and others.

 

*Multiple workshops will be available live and pre-recorded.
Trauma Healing Workshops

Explore workshops focused on trauma healing modalities such as TRE® (Trauma Releasing Exercises), Tapping/EFT (Emotional Freedom Technique), and plant medicines, all to assist your body release stress, tension, and trauma that holds you back from thriving in Polyamory.

 

*Multiple workshops will be available live and pre-recorded.
Tantra Intimacy Workshops

Explore our live and recorded Tantra Demonstration Workshops: Create deep, more sacred connections with yourself and your current (or future) partners. Access the sacred healer within you!
Polyamory Community (24/7)

Join our high-vibe poly community filled with over 9,000 heart-centered members to share your journey with, and maybe even find some new poly romance.
Polyamory Social & Dating Events

Throughout the year, we hold poly social & speed dating events. Some are virtual while others are in person. Join to meet other conscious open relators. You can also access our preferred poly dating app (Separate charges apply).
Discounted Private Coaching Options

Access to world-class 1:1 open relationship coaches & guides
You Can Join Live & Pre-Recorded Workshops ($5,000 Value)

24/7 VIP access to over 100 hours of pre-recorded content from prior poly workshops so you can study at your own pace.
BONUS: The Ultimate Open Relationship Toolkit ($238 VALUE)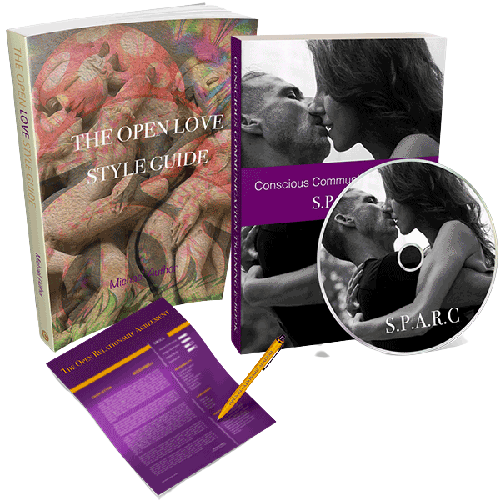 Pre-recorded Polyamory Workshop
($97 VALUE)
Communication Blueprint Training Video & PDF
($47 VALUE)
The Open Relationship Type Guide
($47 VALUE)
The Open Relationship Agreement Guide
($47 VALUE)
The Secure Poly Collective
$47
/
month thereafter (normally $97)
Our expert educators answer these tough questions...
Why do I keep getting in "trouble" when I'm telling the truth and following our open relationship agreements? Why aren't our agreements enough?

Why does it still feel like cheating when my partner is honest about seeing someone else? And why does it hurt so damn much?

How do I get my partner to understand how scared and jealous I get when they're with someone else?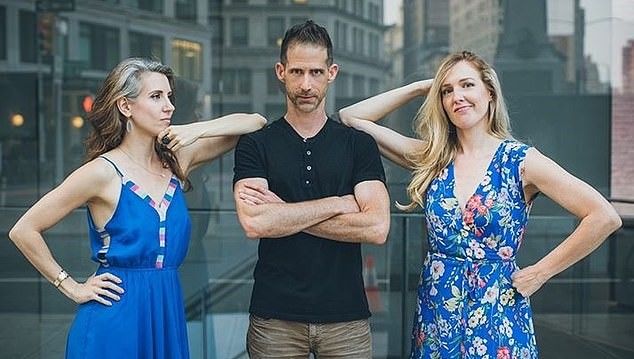 How do we strike the right balance between our freedom and our responsibility to each other?

In monogamy, there are things like a ring, a marriage certificate, or a house to make us feel safe... where do we find this kind of security in non-monogamy?

My friends and family just don't get me! How can I have a "conversation" with family members, friends, or co-workers without all the judgment?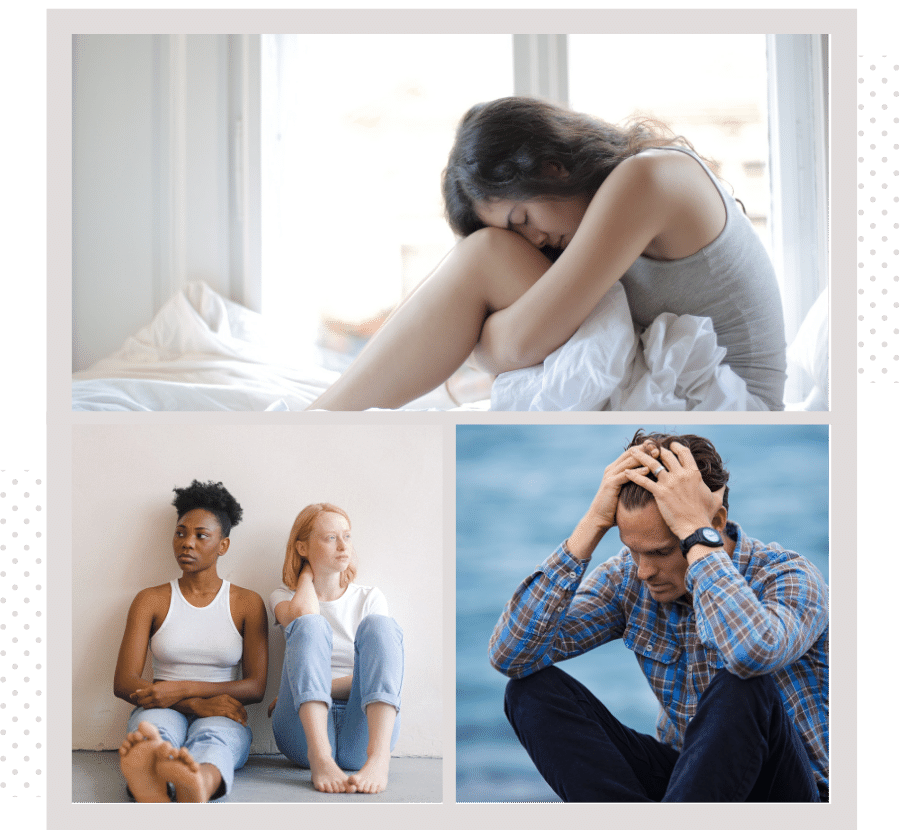 Where do I find the right people to date who share my non-monogamous values?

How do I find community, connection, and support as a polyamorous person?

When do I bring this up to my kids? Or do I? How do kids deal with all of this?

Why do some intimate group experiences feel awkward and how can we make them more enjoyable?
EXPLORE OUR WORKSHOPS, RISK-FREE, FOR 14 DAYS!
Watch Our "Poly Fight Done Right" Demonstration:
The Secure Poly Collective Trial is perfect for you if…
You're managing more difficult open relationship conversations, instead of experiencing more love!

Maybe you're the one trying to get your partner to see that your jealousy may be an expression of your unhealed past trauma wounds. You don't actually WANT to feel jealous!

 

Or maybe you're the one, on the other side, trying to convince your partner their insecurities are unnecessary because you love them dearly?

 

We can help you with both scenarios.  
You sometimes feel isolated because your family, friends and lovers can't relate to your polyamorous love style.

Imagine being a part of a thriving Poly community with over 9,000 high-vibe, compassionate people.

 

You can finally get vulnerable, get polyamory support in a safe space, and maybe even discover a new romance.
You're having a hard time finding new poly people to date or finding it hard to make poly relationships last.

First, you'll be invited to our new favorite open relationship connection platform.

 

Your membership also includes monthly speed dating salons, for making new connections and live Tantra demo classes, to deepen existing ones.
How long can you afford to keep doing this open relating thing, on your own, without the support of a community and top experts who really get you?
Ready for a new way to experience fulfilling open relationships?
Hear from America's Relationship Rebuilder...
"When you learn how to achieve true emotional security in an open relationship, and can move beyond just ethical non-monogamy, you'll discover a deeper form of open relating that only comes from knowing how to give each partner the comfort they need."
- Derek Hart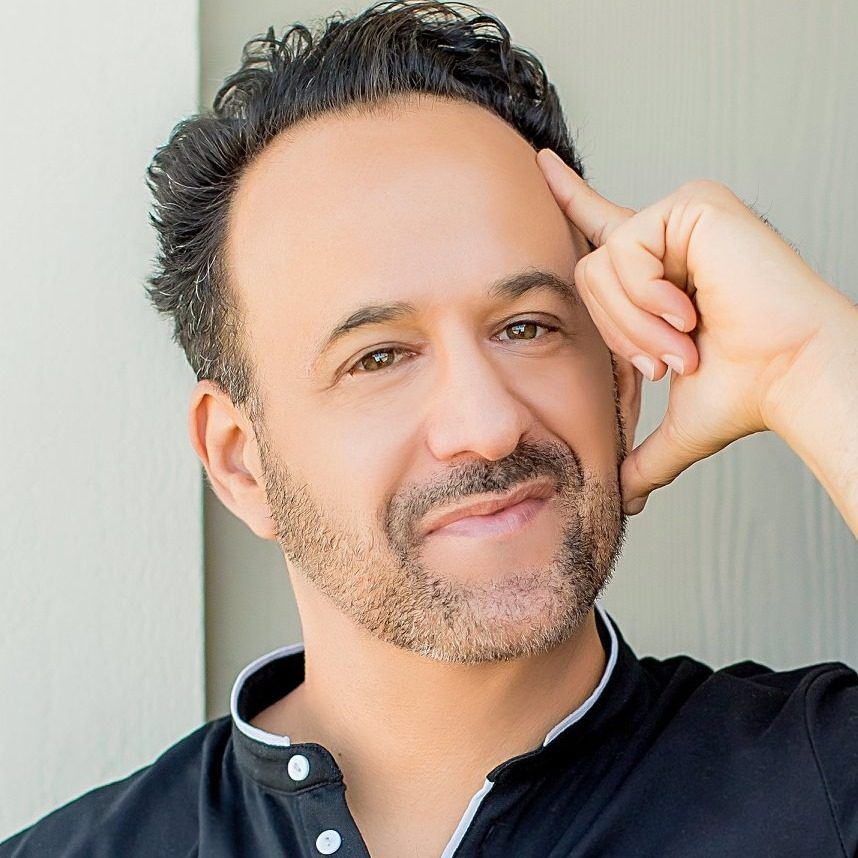 Do You Need Deeper Polyamory Support Right Now?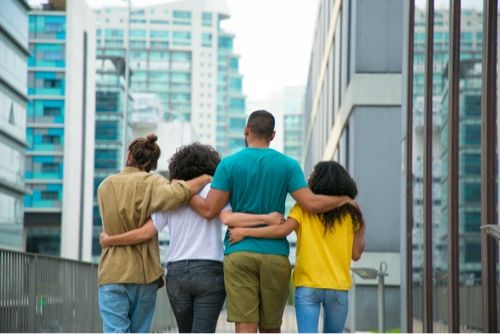 You'll get personalized 1:1 polyamory coaching from Lea, Shai and their all-star team of open relationship therapists & coaches.
Click below for a complimentary 30-minute introductory call.
Experienced

We have a combined 16 years of experience practicing ethical and conscious non-monogamy.

 

We've learned through our own "poly school of hard knocks" and studied frameworks such as attachment theory, core human needs, and love languages.

 

We also view challenging behaviors in polyamory through a trauma-informed lens, which alone was a game-changer.
Compassionate

We are NOT one of those online polyamory communities where some people tell other people to "own their sh** and stop being so possessive".

 

We're advocates for those who are struggling in polyamory and the beautiful partners who support them.

 

We don't see jealousy as this useless emotion, but rather as a sign that something needs attention in the relationship.
Affordable

You could waste thousands of dollars and hours of time on therapists and relationship coaches who don't really get open relating. They often do not have the unique tools to help you work through your unique challenges.

 

You don't have to DIY open relationships or drain yourself looking for polyamory counseling in all the wrong places.

 

We've got you covered!
Enjoy more freedom, adventure, and love without imploding your existing relationships...
Ready To Finally Go From Poly Agony To Poly Security?
Every moment you wait is yet another moment without the life and love you deserve!  
Remember, you've got this, and we've got you!