Wait, what?! You can actually use BDSM and Kink to heal relationship traumas and then thrive in conscious open relationships? 
That's right!
"I would like to add my voice to those who have worked with and then wished to recommend Francesca. She was wonderful. She got to know me, understand me, and then created a safe space for me to meet her and my shame. I can't say enough about her. I recommend her to those who may be suffering from "old shame" issues and would like to address them. Through her patience and skills, she was able to help me be with my feelings in a loving and safe environment. THANK YOU Francesca!"
-Dennis ~ Physician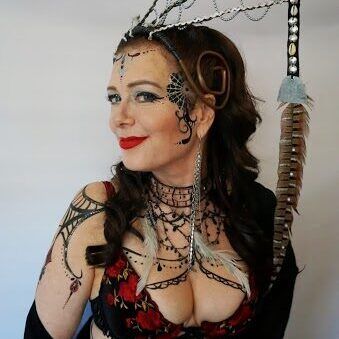 To thrive in ethically non-monogamous relationships healing trauma is critical! So it's worth exploring every possible avenue for healing past wounds. You never know where you'll experience the greatest breakthroughs until you try, right?
This is a beginner's workshop on using Kink and BDSM with your partner/s for healing. Whether it be their healing or yours, it is possible to transform parts of your life through "power exchange".
Not all BDSM or kink is used for this purpose though, so please be mindful to discuss this with those you are involved with!
There are many questions when you think about this subject, such as "what is BDSM" or "why would anyone enjoy being told what to do?" All of these are important and are for a different workshop.
For this workshop, we will assume that you are joining because you want to use BDSM for healing!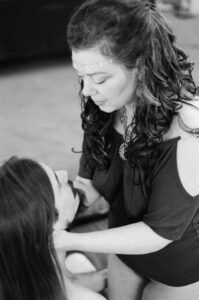 A favorite concept, within the kink community, is the idea of transforming through the healing modality of BDSM. Some would call it magic and others may call it neuroscience. Either way, we believe that BDSM can be a trauma-informed process for all involved.
The container of safety that can be created in kink scenes, when you are participating with someone you trust, or someone experienced in designing erotic play, can lead to powerful healing moments. This becomes possible when we are coming to something WITH INTENTION.
When we go to a kink play scene with the intention of healing, it is mandatory, in our experience, to clarify which inner aspects are showing up to the scene. This is needed so we know who is the Guide vs who is the Guided.
*Feel free to use plurals for any of the scenes below, because you can have more than one Guide or Guided.
It is important to create a life we really desire and many times, trauma resolution is needed. Before we can go to our future, we want to bring healing to our past. We can do this by working on what is called our "parts".
BDSM along with the caring attention of another (or others), can help us dive into the darkness of our subconscious for the purpose of uncovering new parts of ourselves.
Carl Jung discusses the need to find parts of us that are lost, hidden, suppressed, rejected, or denied. With loving connections, we can create a safe container to call in more of what we want in our lives.
Many have had parts of themselves closed off so that they got into BDSM as a way to have more structure in the chaos or more variety in the mundane.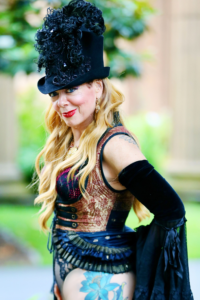 Your job within kink - whichever role you are in - is to first choose and acknowledge the intention of the exchange that will happen within that scene.
When you are in that type of space, all involved agree to courageous vulnerability, in a safe place that hopefully allows them to be one authentic version of themselves.
The authenticity, attention to detail, and presence of engagement all build the foundation for the trust needed to use BDSM and Kink to heal trauma.
What to expect:
In this introductory 90-minute workshop you can expect to learn the basics of using kink to process through blocks where you need more healing.
You will learn how to dive into the depths of your desires and learn to heal through pleasure.
You will learn how to work with partners in a way to build trust, process fantasies, and then hopefully create BDSM scenes that provide all involved with new levels of understanding and healing.
This Session's Topics: Age Play, Dom/Sub & Healing Attunement
What to bring:
Your curiosity, something to write notes with (if you wish), and perhaps partners you may want to practice with in the future (if available).
Solo students are totally welcome!
Sign up for this workshop or join FREE with a 30 Day VIP Trial of The Secure Poly Collective. Details are below.
Tuesday, February 8th, at 8:30PM ET / 5:30PM PT
BDSM and Kink for Healing Workshop
Age Play, Dom/Sub & Healing Attunement
Our monthly classes, events & workshops are INCLUDED in The Secure Poly VIP Membership Trial, a series of transformative online events to help you create more fun, secure and conscious open relationships.
Financial hardship packages are
available!
Contact Us to discuss details.